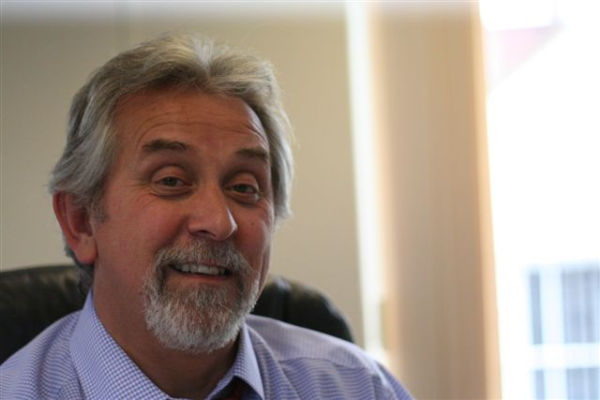 I would like to announce the following investments in growth and technology that Quanticate plans to make over the following 12 months.
The main strategy for Quanticate over this period will revolve around CCDS, Centralized Clinical Data Sciences together with a strategy of buy and build. With a strong balance sheet we are well-positioned to move to our next level of growth within the CRO/BPO market.
CCDS, is Quanticate's strategy to maintain and extend our position as the world's largest biometric/clinical data service organization.
The pharmaceutical industry is embracing many outsourcing strategies at the current time; two of the more commonly known strategic models are the FSP (Functional Service Provision) and the strategic outsourcing partner approach. Commonly in the latter at least two CRO's are selected to provide a full service undertaking. In addition it is quite common for a pharmaceutical company to place studies with many full service CRO's.
In all of these scenarios, there is duplication of efforts in the provision of clinical data sciences, the aim of CCDS (Centralized Clinical Data Sciences) is to reduce this duplication and increase efficiency together with increasing the quality of trial design and subsequent analysis and reporting. At the centre of this strategy are the following key features:
Standardization of the data management set up, electronic and paper CRF pages, measurements scales, design features, outputs and summaries.
Integration of data across studies and across phases.
Expert trial design and analysis to maximize successful outcome of study and programme objectives.
Security and integrity of study data.
Visualization of complete research and development programme fully indexed and annotated for fast assessment of the development programme and individual studies.
Completely transportable environment for rapid deployment to sponsor, regulatory authorities, and third parties for out-licensing opportunities.
Standardization of underlying file structure to enable all the above features and also to enable a variety of data visualization and metric reporting applications to report on progress of the development programme overall and at the individual study and patient levels.

The most crucial element of all research and development is the data. As the world's largest specialist biometrics CRO, Quanticate is well-positioned to broaden its current service provision and offer a strategy that blends well with any of the commonly used existing outsourcing models. The key element is an environment which will maximize the chances of success for any new medicines that are being developed today.
In addition to CCDS, Quanticate will also be extending its current management team with a focus on sales and investing in further development of its operational capability in India.
Contact Us for more details on our CRO Services.
Related Blog Posts: